Jason Galbraith
Jason is the owner of Eastend Baseball Academy and the head instructor of player program and development. Jason earned the 1999 NYCAC Rookie of the Year, 2000 NYCAC Player of the Year, was a Second Team All-American in 2001, held a 30-3 record over 3 years at Concordia College and has the highest winning percentage in NCAA Division II baseball. Jason was drafted into the MLB by the St. Louis Cardinals in the 2002 Draft, is the head pitching rover for the Long Island Whalers organization and current Head Coach at Suffolk County Community College.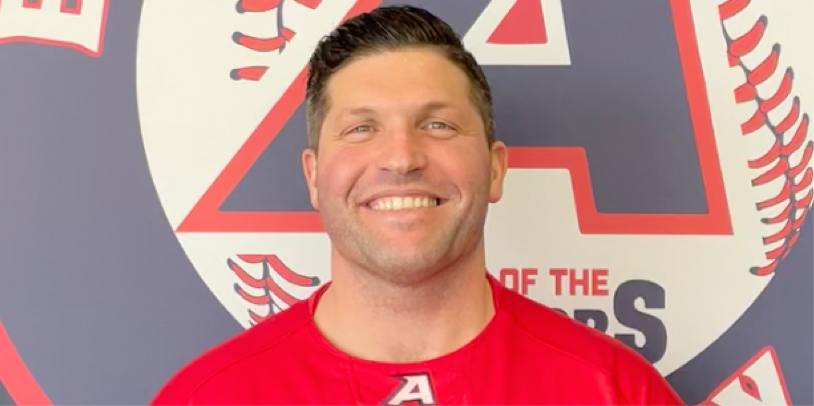 Mike Herbst
Mike is the Varsity Coach at Bay Shore High School. '97-'99 - Starting Catcher for Longwood HS - State Champion, All County, League 1 MVP, Fred Biangardi Memorial Playoff MVP, '01 - All Region Catcher/DH - Suffolk Community College, '02-'04 - Starting catcher/DH, Team Captain - C.W. Post, 2015 Western Suffolk Umpires Sportsmanship Award Winner, 2016 League 2 Champs, League 2 Coach of the Year, Best Record in Suffolk County. In 2018, Herbst earned his 100th win with Bay Shore High School and was named Coach of the Year by the Western Suffolk Umpires Association.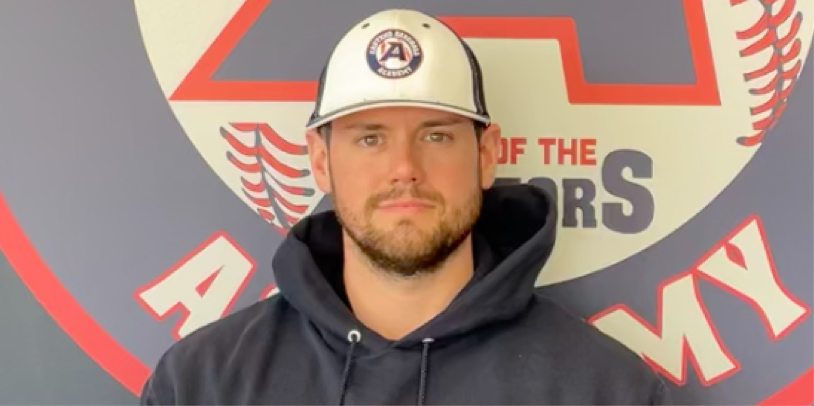 Jonathan Imbriani
Jonathan is currently the Bay Shore High School Assistant Varsity Baseball Coach. 2006 - 2008 Miller Place Varsity Baseball Starting Catcher (2007, 2008 All League) (Miller Place Catching Fielding Percentage Record Holder), 2008 - 2010 St. Josephs College Catcher, 2011 - 2013 Miller Place High School Varsity Baseball Assistant Coach (2012 League VI Co-Coach of the year) (2012 League VI Champions), 2014-2015 Stony Brook Prep High School Head Varsity Baseball Coach, Physical Education Teacher (Western Suffolk B.O.C.E.S).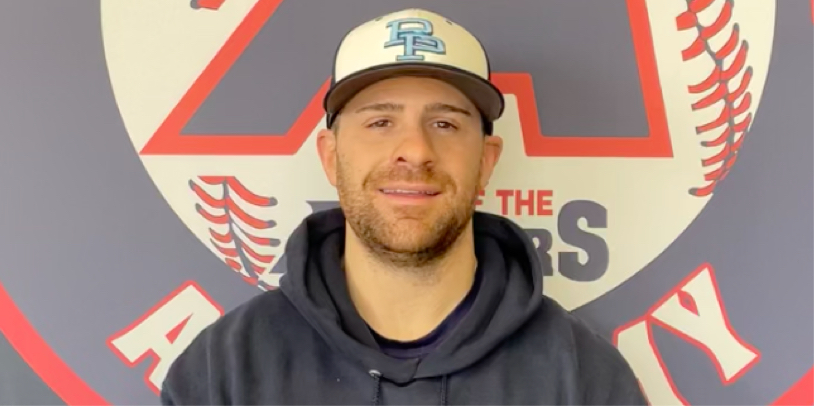 Anthony Anzalone
Anthony is the Rocky Point Varsity Baseball Coach. Adelphi University, Garden City, NY, 2010 Third Team All-Conference First Baseman, 2009 ECC Baseball Champions, 2009 Northeast Region Runner Up, Lead Suffolk County in Batting Average in 2005-2006 (.550-.552), 2005-2006 All County, Newsday Player to watch in Baseball, Participant: Vytra Senior All Star Game, MVP of 2006 Exceptional Senior Game, 2015-Present- Physical Education Teacher ESBOCES, 2017- Present-Director of Baseball Operations: Between The Lines Baseball Training, 2011-Present- NSCA: Certified Strength & Conditioning Specialist (CSCS), 2012-2017-Rocky Point JV Baseball Head Coach, 2017-2018- 16u East Coast Lumberjacks Head Coach, 2016-2017- 16u GRIT Baseball Head Coach, 2017-League VI JV Coach of the Year.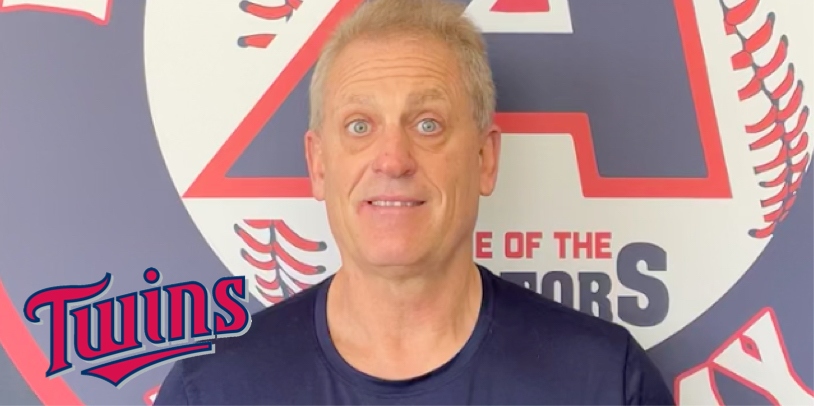 Tommy Boyce
Tommy Boyce is the Assistant Baseball Coach at Suffolk County Community College.  He is responsible for player hitting and fielding development.  He began his coaching career as a graduate assistant at New York Institute of Technology. Boyce attended Comsewogue High School where he and his teammates won the 1982 State Championship and were later inducted into the school's Hall of Fame.  He earned a Division I baseball scholarship to play for New York Institute of Technology under Head Coach Bob Hirschfield. He graduated in 1988 with a bachelor's degree in Communication.  As a Division 1 athlete, he continues to hold many of the hitting records to date, including most career home runs (52). He was inducted into NYIT's Hall of Fame in 2009. His professional baseball career included playing for the Miami and Minnesota Twins organizations from 1988-1991.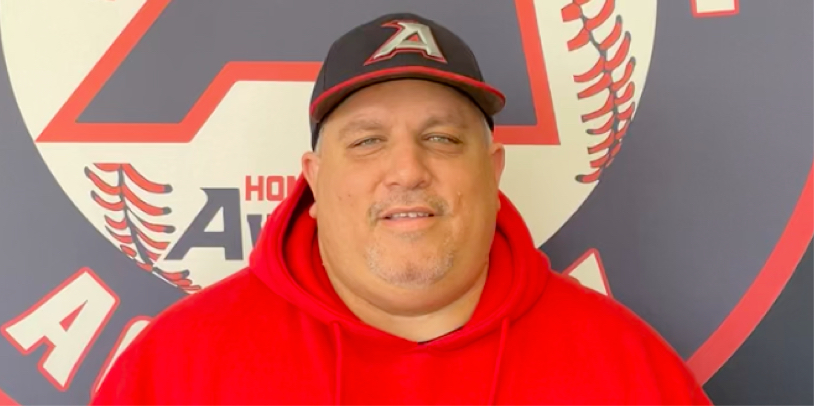 Steve Bruno
Bio coming soon.
 

Travis Ratliff
Travis was the assistant baseball coach at SUNY Cortland under Coach Joe Brown from 2013-2015 helping the Red Dragons win the National Championship in 2015. During the summer seasons, he coached in the New England Collegiate Baseball League for the Vermont Mountaineers under the tutelage of Coach Brown. They went on to win the League Championship in their 2015 season. In his earlier years, Coach Ratliff was a standout pitcher at Division Avenue High School in Levittown, NY from 2004-2007. Travis earned All-County honors and was a Diamond Award nominee as best pitcher in Nassau County his junior season. Senior year, Travis was named second team preseason All-American. Additionally, Travis pitched in the Vytra Senior All-Star Game at LI Ducks Stadium in 2007. After graduating high school, he went on to play college ball at SUNY Cortland from 2008-2011. In 2008, Ratliff earned second team All-Conference and his team went on to win a school-record 38 games in a row and pitched in the Division III College World Series. In 2010, Travis earned second team All-Conference and first team All-Region, bringing his team back to the Division III College World Series where he pitched 8 1/3 innings of the semi-final game putting the Red Dragons in the National-Championship. As a senior in 2011, Ratliff served as team captain for a team that fell only 1 game short of the Division III College World Series. In 2018, Travis was inducted into the Cortland Baseball Legends Club after his career record of 23-7 which landed him fourth all-time in wins.

David Rivera
David joins us to coach our 11u team. A four year starter at Bay Shore High School, David played 3B and Catcher. Following a great career at Bay Shore, he brought his talents Bloomfield College in New Jersey where he was given a full ride to catch. David played at Bloomfield for three seasons before tearing his rotar cuff. Following surgery for a torn labrum, he transferred to Bentley College to complete his education in business. While at Bentley, he attempted a comeback, this time as a pitcher and two seasons after his injury, he successfully returned to pitch for Bentley, topping out at 94MPH before calling it a career. Now retired from baseball, David is passionate about watching and teaching the game. For his 11u team, he emphasizes learning to communicate with a new generation of players and he feels that it had been extremely gratifying to see the growth of his players. In addition to coaching the 11u team, David works in Real Estate for JLL/ JP Morgan Chase.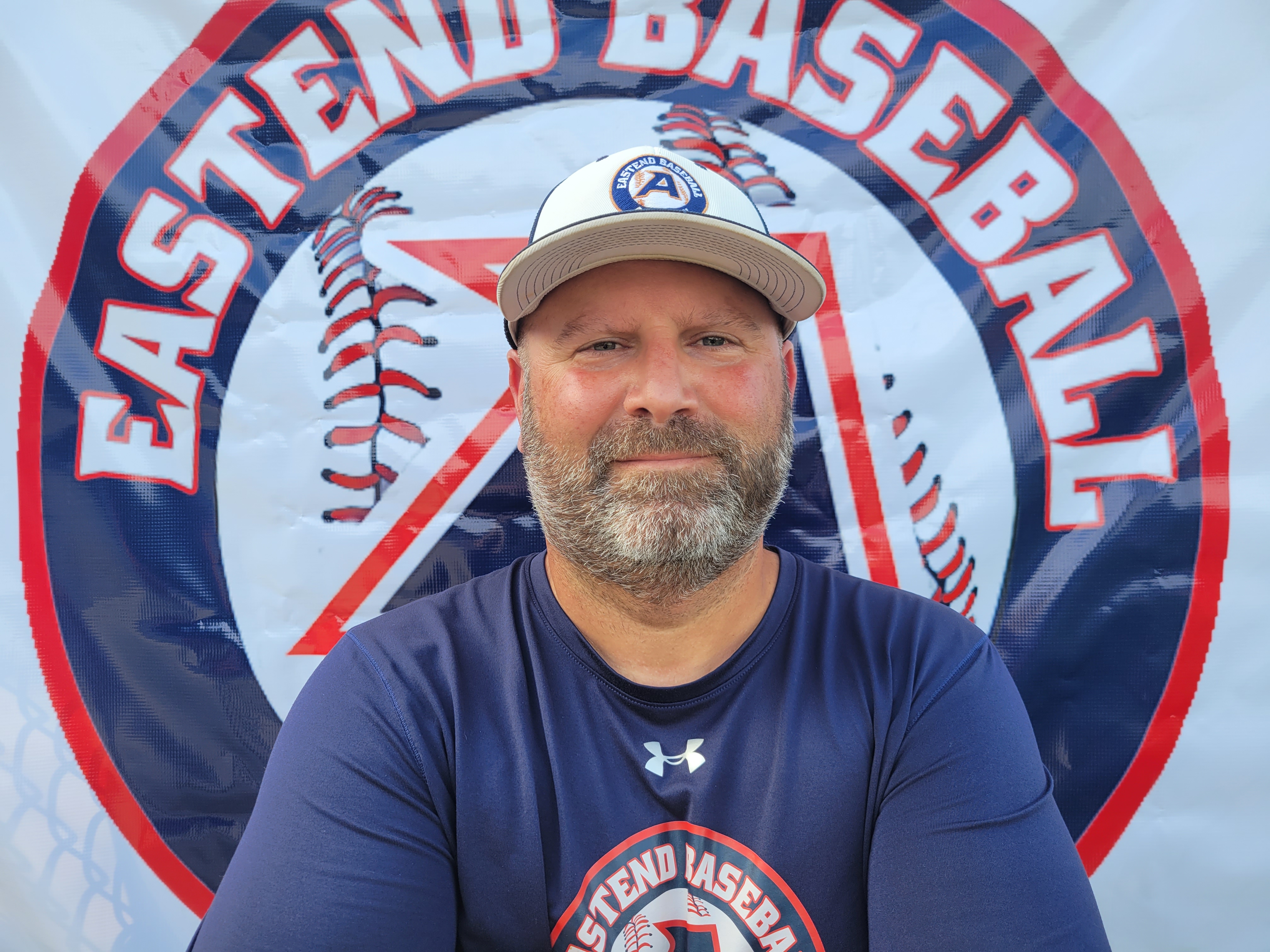 Scott Loper
Scott Loper was an all Long Island Catcher and League MVP for East Hampton High School (1991). Loper played 4 years at Frostburg State University in Maryland where he was a 3 year starter and led his team in Home Runs and RBI's.

Hermes Abreu
Hermes Abreu joins us as an 11u coach. A Four Year Standout at Bay Shore High School under Aviators coach Mike Herbst, Hermes played Catcher, Pitcher, and 3B. '15-'17 All League, '16-'17 All-County, '17 League II MVP, '17 Suffolk County Catcher of the Year, '17 All-Long Island, '17 First Team All-State. Hermes then went on and played Division II baseball at Concordia College from 2017-2021 and had a successful career there. He then transferred to St Josephs's University in Patchogue to continue his playing career and graduate studies. In 2022, Hermes and the Golden Eagles won the Skyline Conference and reached the NCAA Regionals. Hermes is currently obtaining his M.S in Cyber Security and is playing his final year with St Josephs University.
  Eastend Baseball Academy Coaching Staff
Jared West, St. Joseph's College
Jake Lacetera, Barton College
Lucas Quinlan, Chestnut Hill
Will Winters, Cazenovia College
Luke Herron, Adephi University
Josh Requlme, SCCC
Anthony Lorefice, SCCC
Fabian Finol, SCCC
Peter Montana, SCCC

Director of Marketing
Kris LaGrange, SUNY Brockport