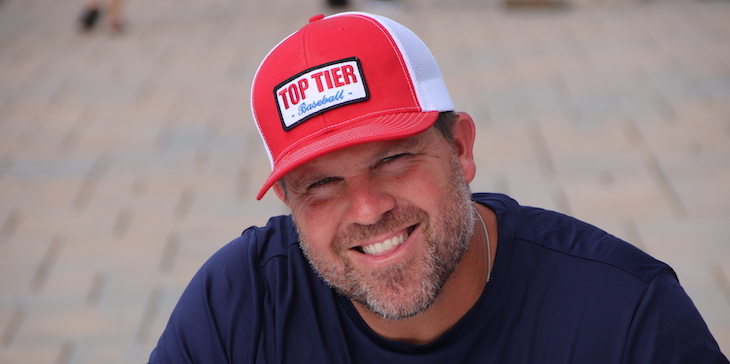 Jason Galbraith
Jason is the owner of Eastend Baseball Academy and the head instructor of player program and development. Jason earned the 1999 NYCAC Rookie of the Year, 2000 NYCAC Player of the Year, was a Second Team All-American in 2001, held a 30-3 record over 3 years at Concordia College and has the highest winning percentage in NCAA Division II baseball. Jason was drafted into the MLB by the St. Louis Cardinals in the 2002 Draft, was the head pitching rover for the Long Island Whalers organization and former Head Coach at Suffolk County Community College.
Free Online Drill: Balance Beam Execution
Free Online Drill: Pitching - Towel Drill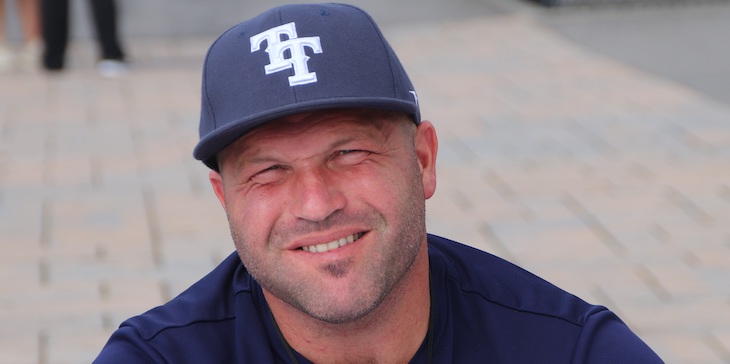 Mike Herbst
Mike was the Varsity Coach at Bay Shore High School. '97-'99 - Starting Catcher for Longwood HS - State Champion, All County, League 1 MVP, Fred Biangardi Memorial Playoff MVP, '01 - All Region Catcher/DH - Suffolk Community College, '02-'04 - Starting catcher/DH, Team Captain - C.W. Post, 2015 Western Suffolk Umpires Sportsmanship Award Winner, 2016 League 2 Champs, League 2 Coach of the Year, Best Record in Suffolk County. In 2018, Herbst earned his 100th win with Bay Shore High School and was named Coach of the Year by the Western Suffolk Baseball Umpires Association (WSBUA).
Free Online Drill: 3 Hitting Drills to do at Home
Free Online Drill: 9 Zone Tee Drill
Jonathan Imbriani
Coach Imbriani was the Bay Shore Assistant Varsity Baseball Coach. 2006 - 2008 Miller Place Varsity Baseball Starting Catcher (2007, 2008 All League) (Miller Place Catching Fielding Percentage Record Holder), 2008 - 2010 St. Josephs College Catcher, 2011 - 2013 Miller Place High School Varsity Baseball Assistant Coach (2012 League VI Co-Coach of the year) (2012 League VI Champions), 2014-2015 Stony Brook Prep High School Head Varsity Baseball Coach, Physical Education Teacher (Western Suffolk BOCES).
Free Online Drill: Catching - Blocking Drill
Free Online Drill: 3 Finger Receiving Drill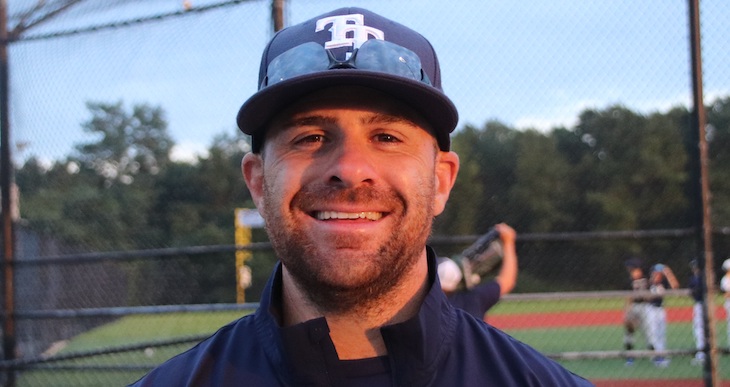 Anthony Anzalone
Coach Anzalone is the Rocky Point Varsity Baseball Coach and he attended Adelphi University in Garden City. Third Team All-Conference First Baseman, 2009 ECC Baseball Champions, 2009 Northeast Region Runner Up, Lead Suffolk County in Batting Average in 2005-2006 (.550-.552), 2005-2006 All County, Newsday Player to watch in Baseball, Participant: Vytra Senior All Star Game, MVP of 2006 Exceptional Senior Game, 2015-Present- Physical Education Teacher ESBOCES, 2017- Present-Director of Baseball Operations: Between The Lines Baseball Training, 2011-Present- NSCA: Certified Strength & Conditioning Specialist (CSCS), 2012-2017-Rocky Point JV Baseball Head Coach, 2017-2018- 16u East Coast Lumberjacks Head Coach, 2016-2017- 16u GRIT Baseball Head Coach, 2017-League VI JV Coach of the Year.
Joe Esposito
Coach Espo played varsity ball at Sayville from 1996-1999 and made All-League 1998-1999 where he was Team Captain both years. Joe attended the University of New Haven in 2000 where he was a Middle Infielder with a .923 Fielding Percentage. He transferred to Long Island University / CW Post from 2001-2003 where he was a Pitcher and Catcher and the team's captain in 2003. His coaching career began in Sachem East JV 2005, Central Islip Varsity Assistant 2007-2010, Central Islip Varsity Head Coach 2011-2013, Sayville Assistant Varsity Coach in 2014, Bay Shore Assistant Varsity Coach 2015-2016 and is currently the Sayville Varsity Head Coach since 2017. He earned League VI Coach of Year in 2017 and 2022, Newsday Suffolk Coach of Year in 2019 where his Sayville team won the Long Island Championship.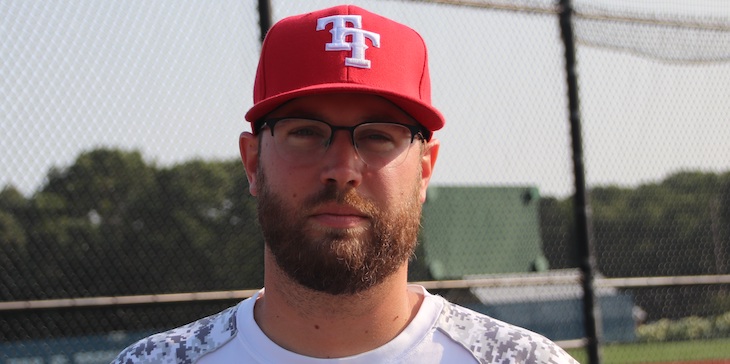 Travis Ratliff
Travis was the assistant baseball coach at SUNY Cortland under Coach Joe Brown from 2013-2015 helping the Red Dragons win the National Championship in 2015. He coached in the New England Collegiate Baseball League for the Vermont Mountaineers during the summer seasons and went on to win the League Championship in 2015 season. Ratliff was a standout pitcher at Division Avenue High School in Levittown from 2004-2007 and earned All-County honors and was a Diamond Award nominee his junior season. Travis was named second team preseason All-American in his senior year and pitched in the Vytra Senior All-Star Game at LI Ducks Stadium in 2007. He went on to play college ball at SUNY Cortland from 2008-2011 where he earned second team All-Conference and his team went on to win a school-record 38 games in a row and pitched in the DIII College World Series. In 2010 he earned second team All-Conference and first team All-Region, bringing Cortland back to the DIII College World Series where he pitched 8 1/3 innings of the semi-final placing the Red Dragons in the National-Championship. In his senior year, Ratliff served as team captain, falling 1 game short of returning to the World Series. In 2018, Travis was inducted into the Cortland Baseball Legends Club after his career record of 23-7, being 4th all-time in wins.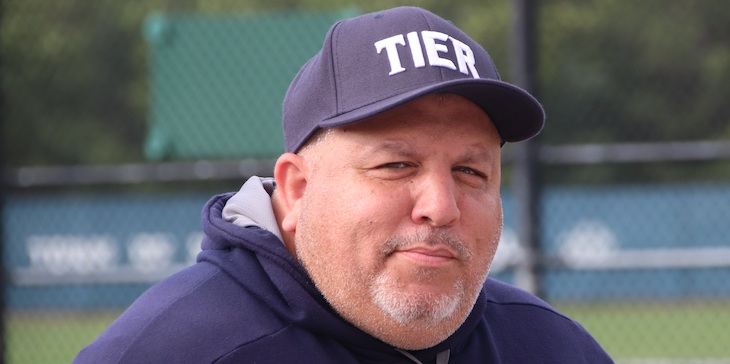 Steve Bruno
Coach Bruno played ball at Nebraska University at Omaha then transferred to Suffolk County Community College then landed at SUNY Old Westbury. As a shortstop, he made All-Conference both years at SUNY Old Westbury, MVP in his Junior year and preseason All-American and Male Student Athlete of the Year in 1997. In that year, he went to DIII Regionals. Coach Bruno works in the Middle Country Central Schools for past 7 years. Before that, he taught Middle School in Bayside and Forrest Hills for 18 years. Bruno has his Masters in Athletic Administration and Coaching from Concordia University. His coaching career spans from DIII to JUCO and competitive travel baseball.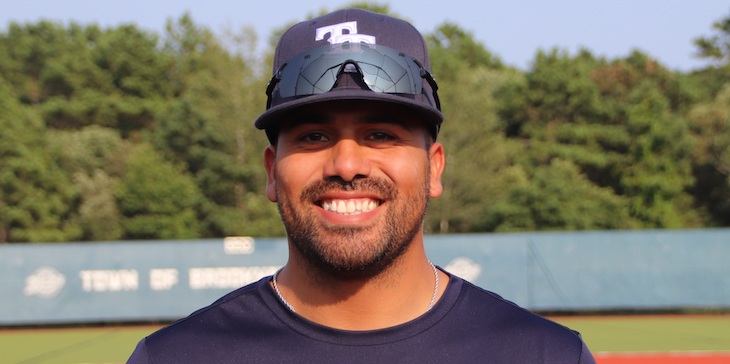 David Rivera
A four year Varsity starter at Bay Shore, David played 3B and Catcher. Following a great career at Bay Shore, he brought his talents Bloomfield College in New Jersey where he was given a full ride to catch. David played at Bloomfield for three seasons before tearing his rotar cuff. Following surgery for a torn labrum, he transferred to Bentley College to complete his education in business. While at Bentley, he attempted a comeback, this time as a pitcher and two seasons after his injury, he successfully returned to pitch for Bentley, topping out at 94MPH before calling it a career. Now retired from baseball, David is passionate about watching and teaching the game. For his 11u team, he emphasizes learning to communicate with a new generation of players and he feels that it had been extremely gratifying to see the growth of his players. In addition to coaching, David works in Real Estate for JLL/ JP Morgan Chase.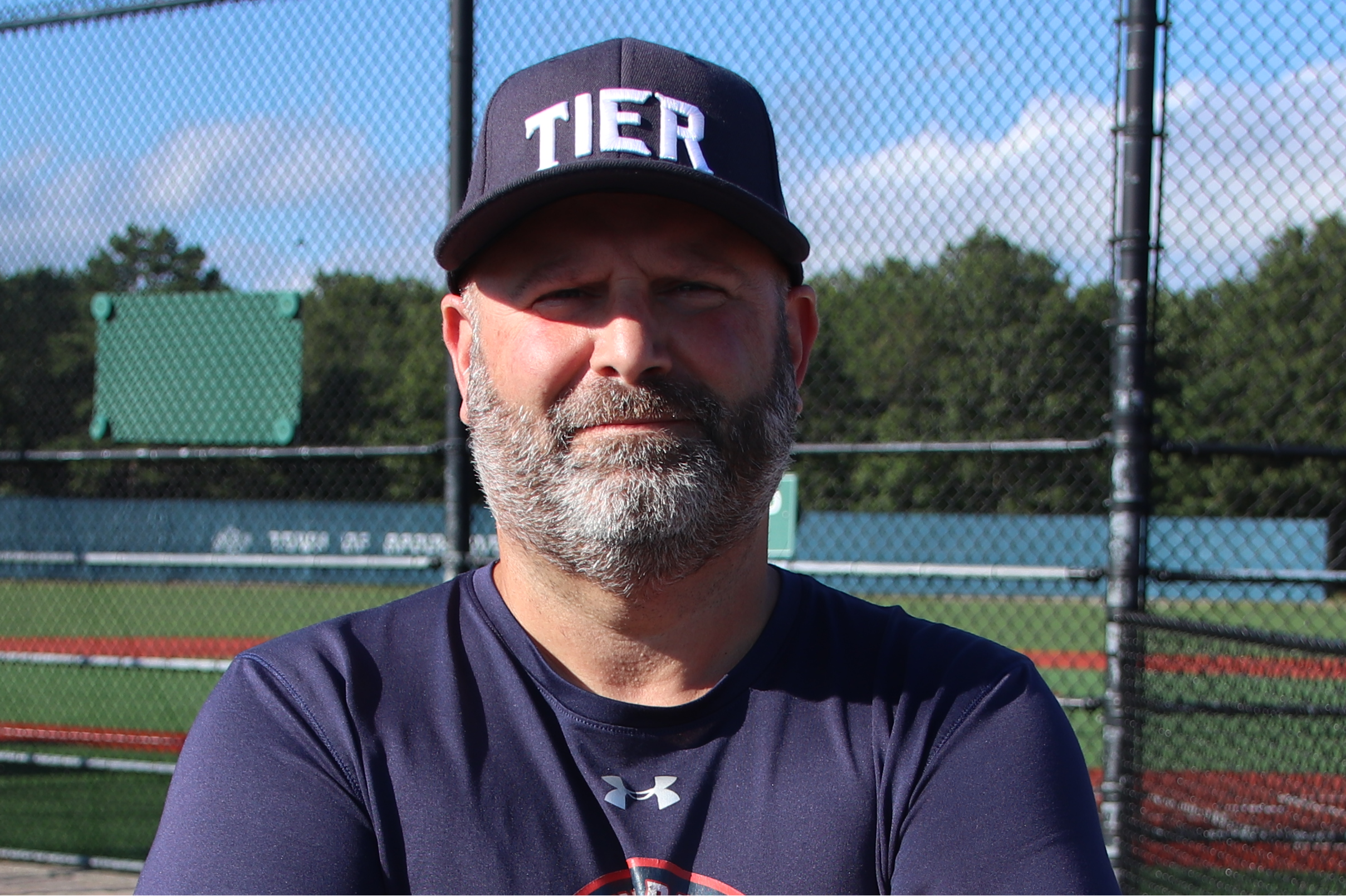 Scott Loper
Scott Loper was an all Long Island Catcher and League MVP for East Hampton High School (1991). Loper played 4 years at Frostburg State University in Maryland where he was a 3 year starter and led his team in Home Runs and RBI's.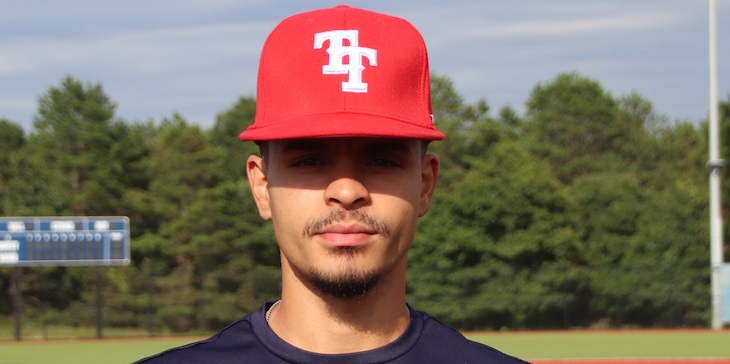 Hermes Abreu
A Four Year Standout at Bay Shore High School under Aviators coach Mike Herbst, Hermes played Catcher, Pitcher, and 3B. '15-'17 All League, '16-'17 All-County, '17 League II MVP, '17 Suffolk County Catcher of the Year, '17 All-Long Island, '17 First Team All-State. Hermes then went on and played Division II baseball at Concordia College from 2017-2021 and had a successful career there. He then transferred to St Josephs's University in Patchogue to continue his playing career and graduate studies. In 2022, Hermes and the Golden Eagles won the Skyline Conference and reached the NCAA Regionals. Hermes graduated with honors from St. Jospeh's in 2023 and is currently obtaining his M.S in Cyber Security.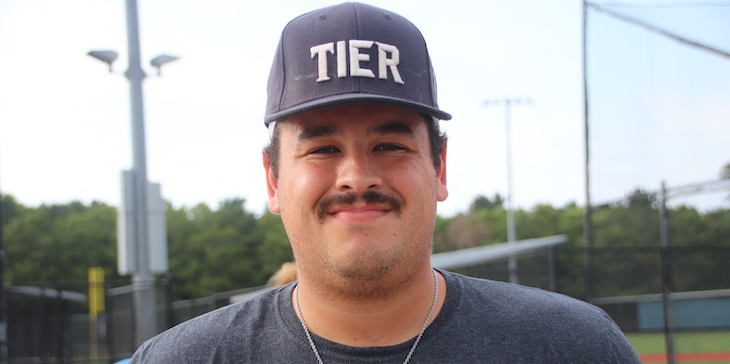 Jake Lacetera
Jake is a 2018 graduate of Bay Shore and played 3 years on Varsity. Jake played with the Aviators from freshman year all the way through the end of his senior year. He went All-League in his senior year and then went on to play DII baseball at Barton College for 3 seasons. Jake brings years of experience behind the plate as well as knowledge passed down from the great coaches in front of him.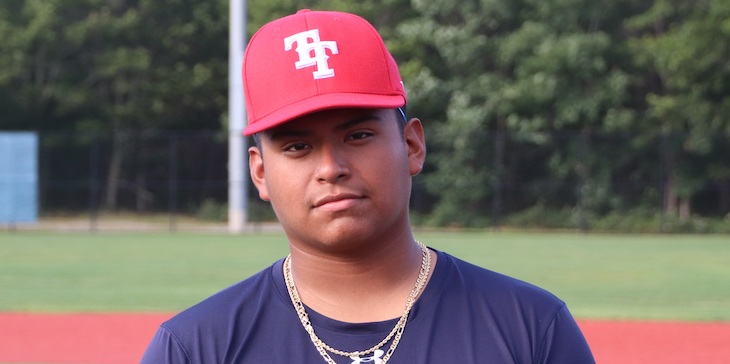 Luke Herron
Luke graduated from Longwood High School in 2021. He was a utility player mainly pitching but also played first, third and shortstop. He graduated from Suffolk Community College and played baseball for 2 years. Luke currently attends Adelphi University and is pursuing a degree in physical education at the elementary level. Luke coaches at multiple camps and clinics throughout his community. Luke has coached for 5 years for different organizations and by far The Top Tier Aviators is the best family and organization to be a part of. His first year coaching his own team, the 13u EEBA, he lead his team to a championship and plans to bring further championships back to the organization.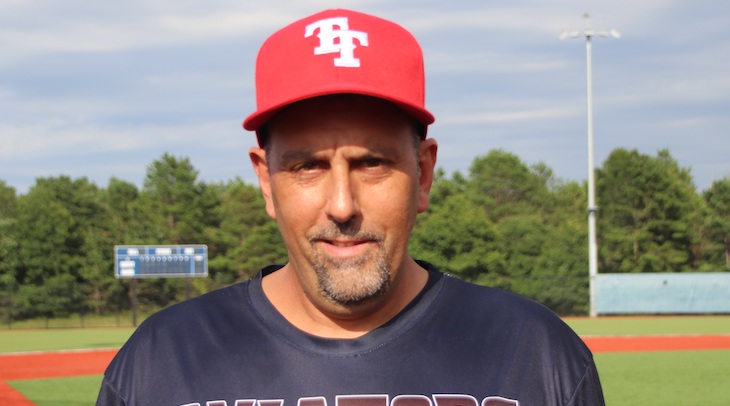 Anthony Lorefice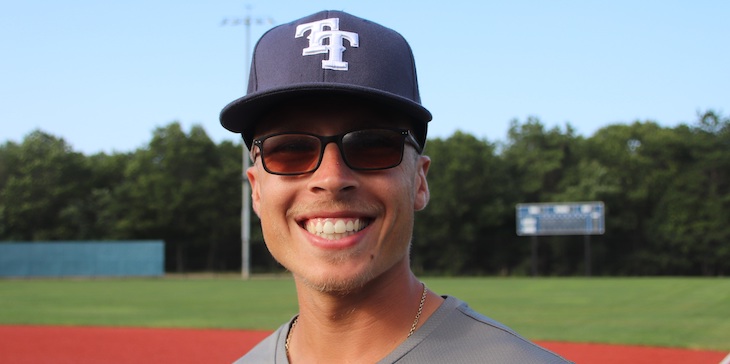 Jared West
Coach West graduated from Bay Shore in 2018 where he played Varsity for 4 years as a lefty reliever then starter. He won All-League honorable mention his Sophomore year, made All-League Junior year and in his Senior year he was named MVP and Newsday Athlete of the Week and Newsday's Top 100 on Long Island. He played for the Long Island Whalers 2012-2013 and graduated with honors from St. Joseph's University in 2023 wear he earned his degree in Recreation and Sport's Administration. Active in his community, Coach West works at the Great South Bay YMCA working with area youth.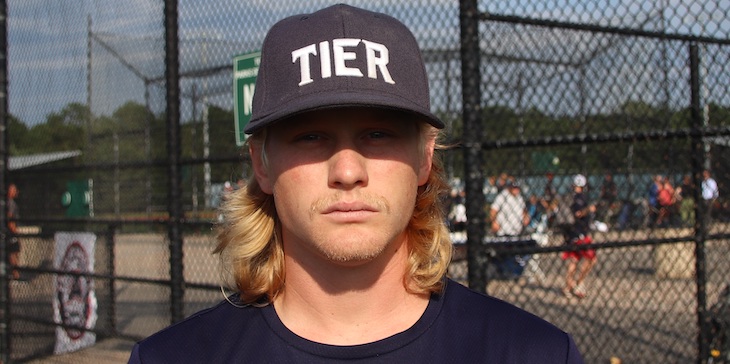 Lucas Quinlan
Coach Lucas graduated from Connetquot in 2019 and was an impact player on the Suffolk County Champion team that beat Ward Melville but fell short to Massapequa in the Long Island Championship. Lucas played D2 at Chestnutt Hill College and is entering his second year at Suffolk County Community College playing OF, 3B and he is a middle relief pitcher. Lucas is a young coach but possesses the maturity to lead older age groups. Lucas is a fine representation of the coaching culture we expect at Top Tier Aviators.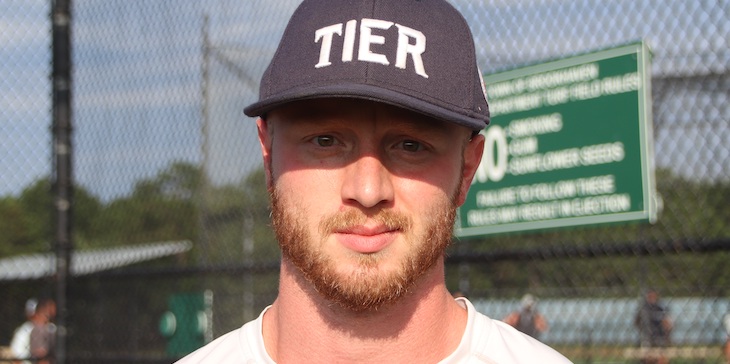 Pete Barata
Pete graduated from Bay Shore in 2017 where he played under Coach Mike Herbst in Center and Left. Playing 3 years in Varsity, Pete made All-League in his Senior Year where batted .370. On Senior Day he hit for the cycle against Connetquot in a whopping 22-7 win. After High School, he played 2 years of college ball at Suffolk County Community College and was an impact player on both the 17u and 18u Aviators squads. Pete worked at Matt Giuliano's Play Like A Pro in Hauppauge and is continuing his higher education to get into teaching.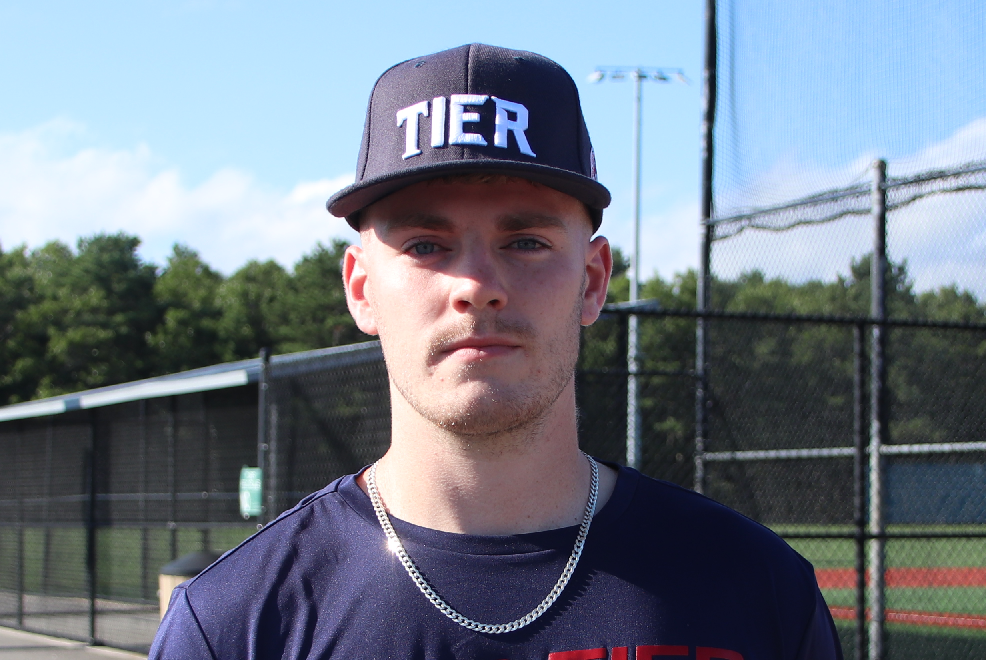 Peter Montana
Coach Pete graduated from Connetquot in 2019 and attended Suffolk County Community College where he earned Gold Glove in his first year as a Center Fielder and made second team All-Region in his second year. In that same season he again got his Gold Glove and made first team All-Region.
Sam Dickerson
Sam graduated from Mattituck in 2018 where he made All-League in his Junior and Senior year. Mattituck went to the States's Final Four where he played 3B and was a dominate starting pitcher. He graduated from Alfred State in 2023 and earned his degree with honors in Construction Supervision. At Alfred State, he played Center and was third team All-Conference his Junior year and made All-Conference his Senior year. He was a career .317 hitter with 40 doubles and 10 HR driving in 84 RBI's. Sam played independent ball in the Southeast Baseball League out of North Carolina for the Carolina Yankees where he led the team with a .367 BA winning the League Championship.
Emilio Bisono
Coach E started playing baseball in the Tony Batista Development League in Mao, Dominican Republic where he fell in love with the game. He moved to Central Islip during grade school and was a standout ball player, receiving scholarships to play competitive travel ball. He was a starting pitcher for JV Central Islip in his freshman year. After moving back to DR, he continue to play ball hoping to get signed, playing for Aguilas Cibaenas affiliate youth academy under Tranquilo Tavarez where he played amateur ball starting at 3B against MLB and MiLB players. In 2009, he was invited to play in the Mets Academy in Boca Chica, a step away from reaching the minors in the US. In 2021 he was an assistant coach for LIB 12u. In 2013 he played for the Diamonds Baseball Club under Jose Kortright where he started 3B and was a reliever. In 2014, he played in the independent Mexican Baseball League where he played in center.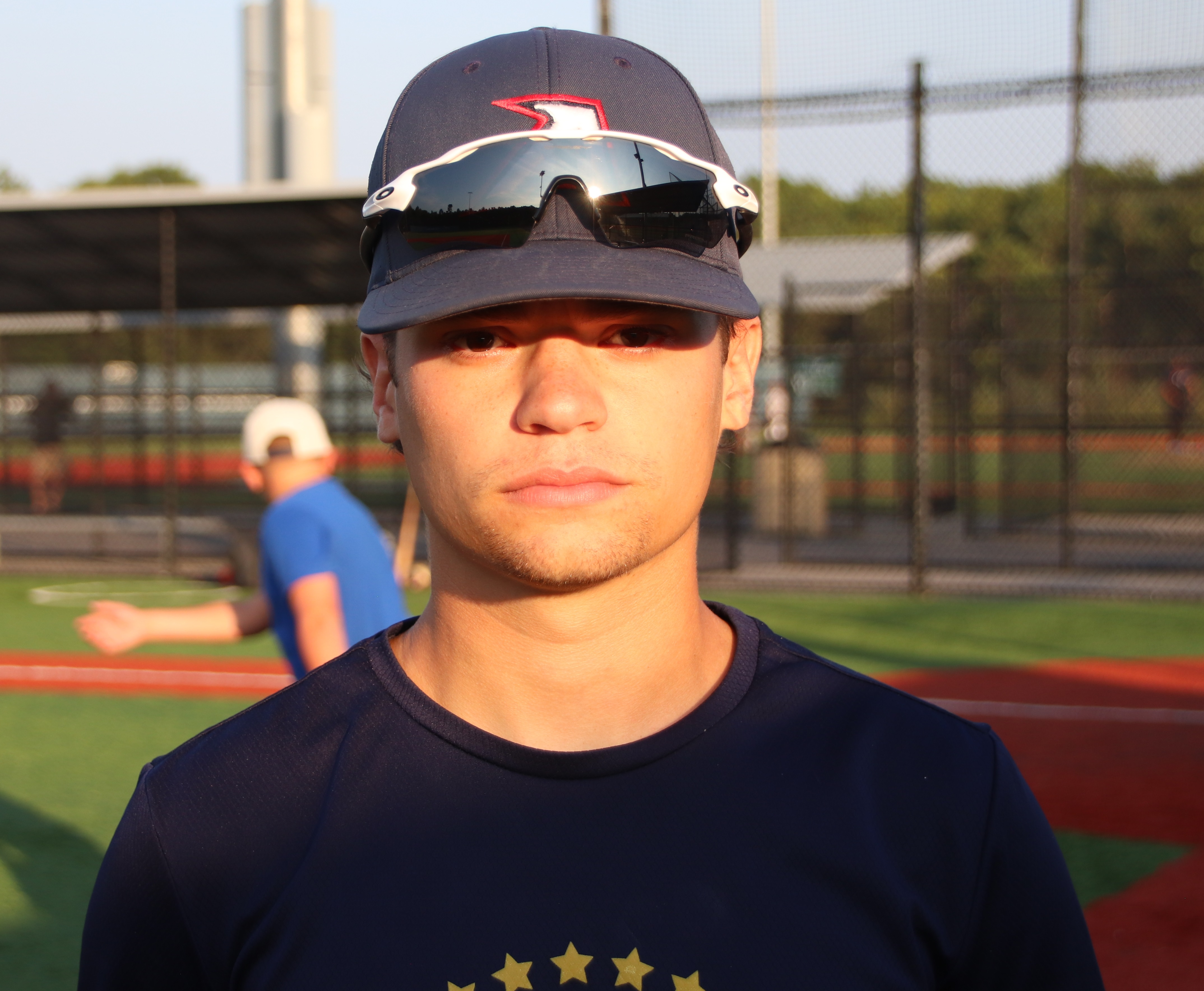 Will Winter
Will Winter graduated from William Floyd in 2022 where he played Centerfield. As Captain in his senior year, he made All-League and earned a gold glove. After graduation he attended Cazenovia College where he continued playing Center and had the 4th highest field % in the conference. Will started 34 out of 40 games as a freshman. Will currently attends Suffolk County Community College where he is studying Criminal Justice. After graduation, he hopes to pursue a career in law enforcement.  
Kris LaGrange
Director, Marketing & Media. Contact: media@toptieraviators.com
Kris heads UCOMM Media group, a full-service strategic marketing and advertising agency that specializes in website, email and SMS communications and social media management, overseeing messaging and creative video and digital ad design. UCOMM works on big picture long term projects behind-the-scenes. He attended SUNY Cortland and got his degree in Political Science from SUNY Brockport and his MBA in Organizational Behavior / Organizational Development from LIU Post. He's worked at the management and legislative level in New York State and Suffolk County and held various leadership roles at the AFL-CIO. As a catcher he played ball all throughout his youth into high school, where he was Captain of his JV team and has coached multiple youth teams in Bay Shore and Islip. Kris is a Sec. XI umpire with the WSBUA and umpires travel games for LIBUO.